FOUNDERS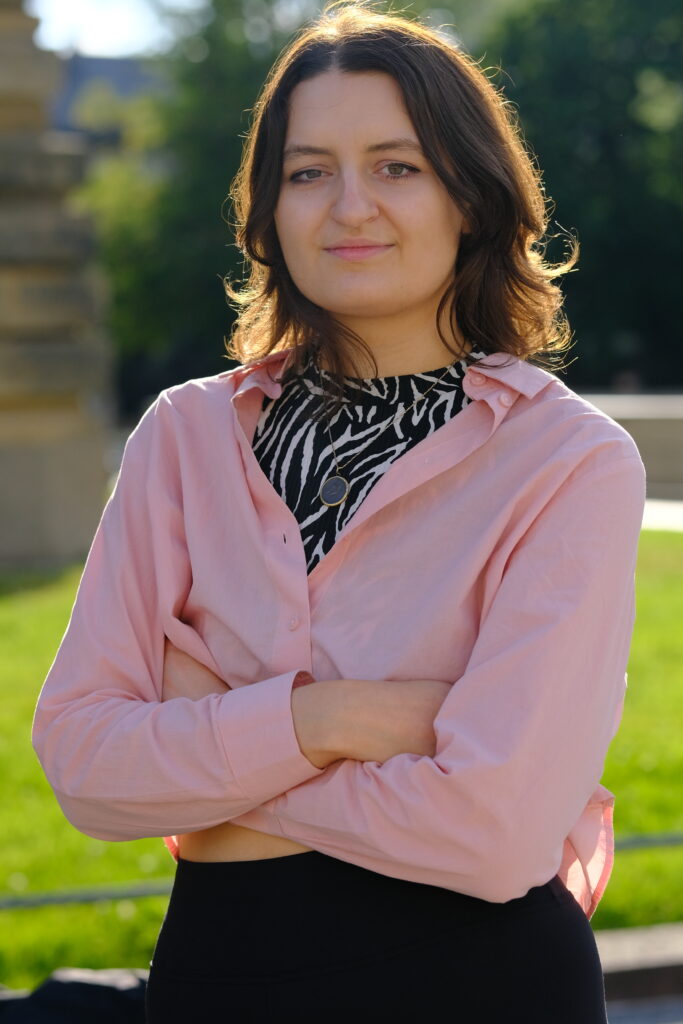 REBECCA-PAULINA PRAUSNER
CEO & Co-Founder
Rebecca-Paulina Prausner studied social work for a bachelor's degree nd already specialized in the structural aspects of psychosocial problems during her studies.

During several years of intensive educational care for so-called system crashers , she developed the methodical approach of Rearrange in order to bring children back into the support system and to be able to close gaps in the helpsystem for the long term.

Against this background, she began a MBA in Public Affair inorder to combine social work with professional advocacy. Her focus lies on founding and designing Rearrange, needs-based project development and political work.

She is also the Co-founder of "FreeWays" und der Pro-Bono-Kooperation "Freshfields x Freestyle"

Among other things, she constructs settings for children and young people with complex help needs and is currently writing her master's thesis.
MARLENE WEBER
COO & Co-Founder
Marlene Weber completed her bachelor's degree in "social work" and her master's degree in "children and family centered social work"in Vienna. When she worked with so-called system crashers in Berlin after graduating, she was able to gain a holistic view of the german welfarestate and help-system.

In the years of her practical work, she began to recognize current problems in the (help)system, learned to name them, to draw attention to them and, together with Rebecca-Paulina Prausner, to lay the conceptual foundation for their joint work with Rearrange.

Today her focus is on communication, the scientific examination of the current projects and on sales. Marlene Weber works conceptually according to the Design Thinking approach..

From 2012 to 2020 she also founded and worked as a musician with the band "Little Big Sea", hich firmly established itself in Austria and Germany through numerous concerts, radio and television appearances and album productions.
HISTORY
From 2018 to 2022, Rebecca-Paulina Prausner and Marlene Weber accompanied youths, so-called system crashers,together in the concept of supervised individual living. In their work, they intercepted what the (help) system could not do for years and encountered highly complex (psychosocial) conditions such as delinquency, imprisonment, homelessness, violence, constant changes in institutions, gang-crime or prostitution in an intensive educational setting.
In addition to the continuous offer of a trustful and stable relation, an elementary part of working with so-called system crashers is to rebuild dysfunctional support systems, to sensitize various actors to the needs of young people and to make bureaucratic structures flexible enough to ensure that the children are provided with permanent basic care and the preservation of the system can be guaranteed at the same time.
Against this background, they founded Rearrange gGmbH as part of a scholarship through Start Social e.V. they founded Rearrange gGmbH. In this way, they want to increase the impact spectrum of their work and reach various marginalized groups of people by addressing scenarios in which people and structures collide.